020576 - USAFE IN THE 1980's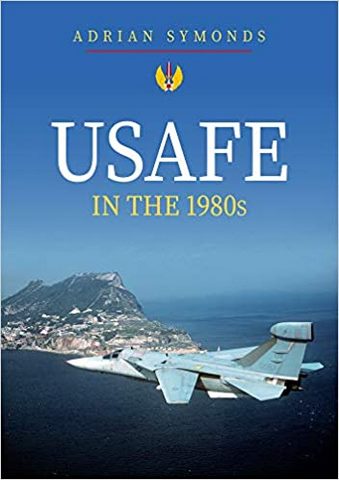 By Adrian Symonds
On the front line of the Cold War, during a decade that saw East–West tensions – and budgets – rise considerably, the United States Air Forces in Europe reached the peak of their power during the 1980s. Not only did USAFE expand, but it introduced a generation of advanced new types, developed to counter perceived Soviet advances and often in light of America's still recent, and often bitter, experiences in Vietnam.
Eagles, Fighting Falcons and Warthogs joined the ranks in increasing numbers, supplementing still considerable numbers of older stalwarts like the mighty F-111 interdictors and the iconic Phantom, which lingered on in specialised reconnaissance and defence suppression roles. But it wasn't all fast jets; Ground Launched Cruise Missiles were introduced, plus a range of support types including tankers, transports and spy planes deployed from the Stateside Commands to support USAFE.
Take a step inside the day-to-day operations of the USAFE in the 1980s.
| | |
| --- | --- |
| Format | Softback |
| Pages | 966 pages |
| Publication Date | Available |
| Pictures | 140 Illustrations |
| Width (mm) | 165 |
| Height (mm) | 234 |
| Dust Jacket | No |
| ISBN | 978-1-44569-854-0 |
| Price | £14.99 |