011262 - SUSTAINING AIR POWER: Royal Air Force Logistics Since 1918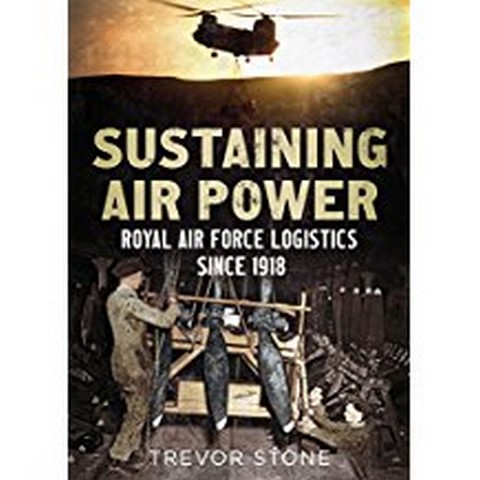 By Trevor Stone
The Royal Air Force is the world's oldest independent air arm, yet little has been written about its logistics. This ground-breaking book, which draws on 25 years of original archival research, opens the hangar door on this highly important discipline that has been at the forefront of supporting British air power since 1918.
Written by a former senior RAF logistics officer and supplemented by material from veterans and currently serving military personnel, Sustaining Air Power: Royal Air Force Logistics since 1918 explores the fascinating development of RAF logistics. This journey, just short of a century, explores the inter-war years, Second World War, Cold War and the major campaigns the service has been involved in since the fall of the Berlin Wall in 1990.
The main narrative ends in 2014 with the RAF's withdrawal from Afghanistan. Dedicated chapters consider the more specialist aspects of logistics such as tactical and expeditionary logistics, fuels and explosives, transport, training, information technology and how the RAF has managed its extensive supply chain. Richly illustrated, its content and style will appeal to a wide readership.
| | |
| --- | --- |
| Format | Hardback |
| Pages | 528 |
| Publication Date | Available |
| Pictures | 87 b/w and 52 colour photos |
| Width (mm) | 156 |
| Height (mm) | 234 |
| Dust Jacket | Yes |
| ISBN | - |
| Price | £40.00 |