237205 - SPY SWAP: The Humiliation of Putin's Intelligence Services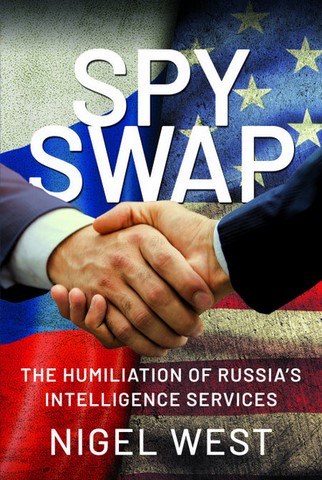 By Nigel West
On Monday, 4 March 2019, Sergei Skripal and his 33-year-old daughter Yulia collapsed in the centre of Salisbury in Wiltshire. Both were suffering the effects of A-234, a third-generation Russian-manufactured military grade Novichok nerve agent. As three suspects, all GRU officers, were quickly identified, it was also established that the door handle to the Skripals' suburban home had been contaminated with the toxin.
Whilst the Skripals had lived in the cathedral city for the past seven years, what Sergei's neighbours did not know was that he had once been a colonel in the Russian Federation's military intelligence service. Back in July 1996, he had been posted under diplomatic cover to Madrid where he was subsequently cultivated by Pablo Miller, an MI6 officer operating as a businessman under the alias Antonio Alvares de Idalgo. Sergei's recruitment by Miller was one of many successes achieved by Western agencies following the collapse of the Soviet Bloc. These counter-intelligence triumphs had their origins in a joint FBI/CIA project codenamed COURTSHIP which was based on the rather risky tactic of making an approach to almost any identified KGB or GRU officer, in almost any environment – a technique known as a 'cold pitch'. It soon yielded results; within five years COURTSHIP had netted about twenty assets.
Codenamed FORTHWITH, Sergei was betrayed in December 2001. Arrested in 2004, he was convicted of high treason in Russia, but was subsequently included in a prisoner swap in July 2010 and brought to the UK. The journey to the attempt on his life had begun.
The Vienna spy swap was the culmination of a CIA plan to free a specific individual, Gennadi Vasilenko, who had been the Agency's key mole inside the KGB since March 1979. To acquire the necessary leverage, the FBI swooped on a large network in the United States, bringing to an end a surveillance operation, codenamed GHOST STORIES, that lasted ten years. Anxious to avoid further embarrassment over the arrests, Vladimir Putin personally authorised an exchange, unaware of Vasilenko's true status. It was only after the transaction had been completed, and two further Russian spies were exfiltrated from Moscow, that the Kremlin learned of Vasilenko's value, and the scale of the deception. For the very first time, a Russian government had been persuaded to release four traitors and send them to the West. The humiliation was complete. As Spy Swap reveals, Putin's retribution would manifest itself in a quiet Wiltshire market town.
| | |
| --- | --- |
| Format | Hardback |
| Pages | 248pp |
| Publication Date | Just Arrived! |
| Pictures | 16 b/w illustrations |
| Width (mm) | 156 |
| Height (mm) | 234 |
| Dust Jacket | Yes |
| ISBN | 978-1-52679-213-6 |
| Price | £19.99 |