010796 - PHOTO HISTORY OF THE 486TH BOMBARDMENT GROUP (H)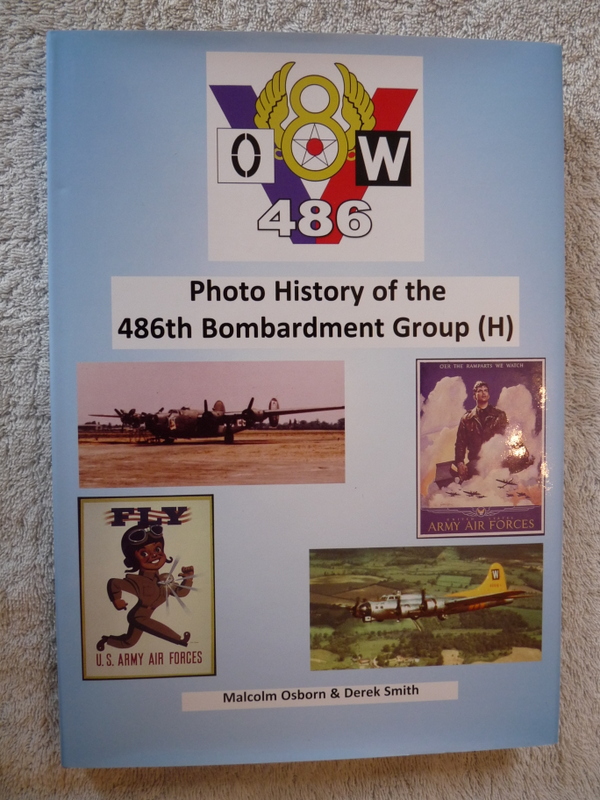 By Malcolm Osborn and Derek Smith
Formed in 1943 from the 9th Anti-Submarine Squadron at Davis Monthan AFB, Arizona.  After a period of intensive three phase training, they arrived at Army Air Force Station 174, Sudbury, England, the first B-24H Liberator bomber touching down on March 19th, 1944.
After flying 49 missions with their B-24's the 832nd, 833rd, 834th and 835th Bomb Squadrons (H) successfully converted to the B-17G Flying Fortress Bomber which they operated for another 142 missions.
This book contains 822 photos, many taken from the late Roley Andrew's collection plus others kindly given by Robin Smith, the 486th's Historian in the USA.  Covers every aspect of the 486th's operational history, the men, the machines, the 191 missions flown.
Parties, dances, life on and off the base, visiting aircraft, plus non-486th BG aircraft which crashed nearby are also all covered.
The appendices contain both B-24 and B-17 aircraft serial listings as well as a full list of all missions flown by the Group.
| | |
| --- | --- |
| Format | Hardback |
| Pages | 254 plus appendices |
| Publication Date | Out Now! |
| Pictures | 822 photos |
| Width (mm) | 210 |
| Height (mm) | 300 |
| Dust Jacket | Yes |
| ISBN | - |
| Price | Special Offer!  £20.00 (RRP £40.00) |