SECOND HAND BOOKS
804680/68 - 359th FIGHTER GROUP 1943-45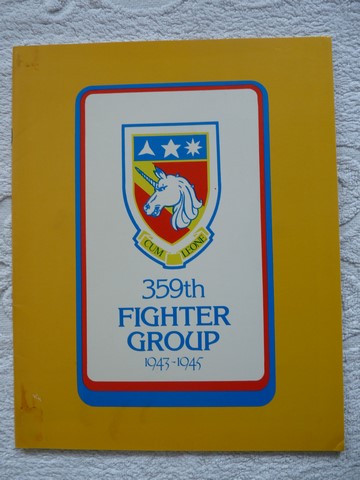 Re-print by Battery Press
359th Fighter Group (368th, 369th, 370th Fighter Squadrons), 448th Air Service Group (Headquarters and Base Service Squadron), 824th Air Engineering Squadron, 648th Air Materiel Squadron, 3rd Gunnery, Tow-Target Flt.
Flew 346 missions from East Wretham, mainly on escort bomber operations.
Crease to bottom right hand corner which has also creased pages; small marks to cover but pages all clean and legible.
| | |
| --- | --- |
| Format | Softback |
| Pages | 68 pages |
| Publication Date | One copy in stock |
| Pictures | b/w photos throughout |
| Width (mm) | 225 |
| Height (mm) | 280 |
| Dust Jacket | No |
| ISBN | - |
| Price | £25.00 |