011728 - BLOOD, SWEAT AND COURAGE: 41 Squadron RAF, 1939-4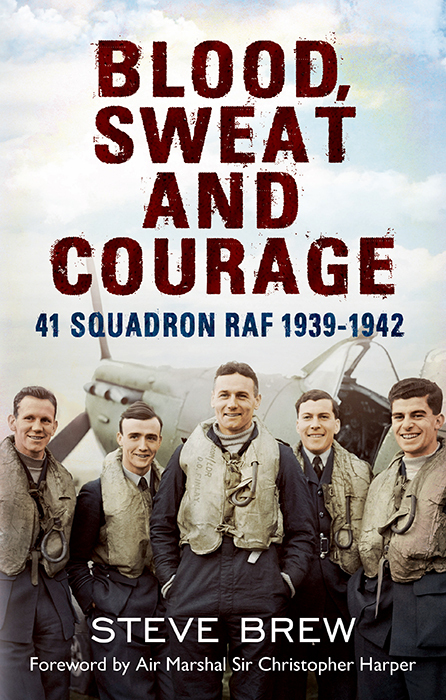 By Steve Brew
Formed in 1916, 41 Squadron is one of the oldest Royal Air Force squadrons in existence. The unit saw service in the First World War, on Policing Duties in the Aden Protectorate during the 1930s, throughout the Second World War, and more recently in the First Gulf War and Yugoslavia. Until now, however, its History has not been written.
Following the success of Blood, Sweat and Valour, focusing on the period August 1942 to May 1945, Blood, Sweat and Courage now completes the narrative of 41 Squadron's Second World War activity, concentrating on its operations between September 1939 and July 1942.
Author Steve Brew recounts the unit's role within battles, operations, and larger strategies, and details experiences made by the pilots and ground crew participating in them. The Squadron's actions are often revealed for the first time, through records that have previously not been available. Brew evokes the feeling of the period, portraying not only a factual account but also one that captures the colour of life on a Second World War fighter squadron, with a balance between material of a documentary nature and narrative action, intertwining fact with personal recollections, serious events with humour, and sobering statistics with poignant afterthought.
| | |
| --- | --- |
| Format | Hardback |
| Pages | 1040 |
| Publication Date | Available Now! |
| Pictures | 300 b/w photos |
| Width (mm) | 238 |
| Height (mm) | 172 |
| Dust Jacket | Yes |
| ISBN | - |
| Price | £35.00 |