011261 - RAF 100 GROUP: The Birth of Electronic Warfare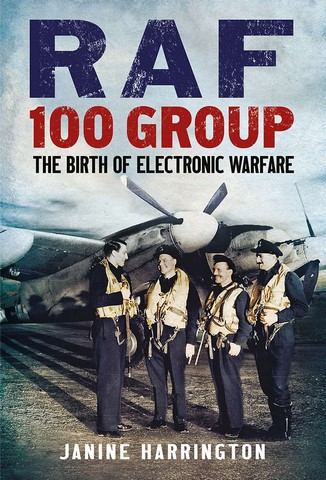 By Janine Harrington
RAF 100 Group 1939-1943: The Birth of Electronic Warfare tells the untold story of when Britain faced an invasion by Nazi Germany. After the fall of France, 1940 was dominated by the Battle of Britain and the threat of invasion was very real. The Royal Navy was at full strength in the belief that, as an island, the enemy would come from across the English Channel. The Army went to full conscription to boost its strength; however, the RAF bomber force was using obsolescent aircraft and equipment.
With the introduction of the mighty Avro Lancaster and Handley Page Halifax, 1,000 bombers were sent to Germany at night. Aircraft and aircrews suffered increasingly heavy losses against flak and night fighters such as the Bf 100 and Ju 88. Something new and very different was needed as Britain sought a new path to victory. Enter the secret world of RAF 100 Group.
Using de-classified material illustrating the partnership between the RAF and USAAF, this is an evocative and deeply moving account of the birth of electronic warfare against the German Defence Network.
| | |
| --- | --- |
| Format | Hardback |
| Pages | 224 |
| Publication Date | Available |
| Pictures | b/w photos |
| Width (mm) | 156 |
| Height (mm) | 234 |
| Dust Jacket | Yes |
| ISBN | - |
| Price | £25.00 |