051778 - INVASION AIRFIELDS THEN AND NOW (After The Battle)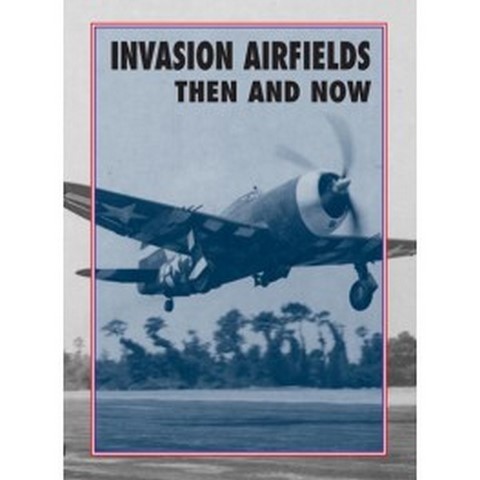 By Winston Ramsey
In his 1945 report to the Combined Chiefs-of-Staff on the success of Operation 'Overlord', the Supreme Commander General Eisenhower wrote that 'on the morning of June 9 I was able to announce that for the first time since 1940, Allied air forces were operating from France, and that within three weeks of D-Day, 31 Allied squadrons were operating from the ­beach-head bases'.
In their forecasts for the first three months following D-Day, the planners plotted the number of the advanced landing grounds that would be required in Normandy to support the Allied air forces up to September 1944. Using maps and aerial photographs, individual sites were surveyed and plans drawn up so that when each location was captured, either US Aviation Engineers, the Royal Engineers or RAF Airfield Construction Wings, could move in without delay to begin work to build them.
This book tells the story of every airfield that became operational by D+90, explaining the methods used to construct them and the units that flew from them. The vast majority of the temporary airstrips have now been returned to the farmland from which they came, but by using engineers' plans from the period and modern aerial photographs, we have portrayed the sites in true After the Battle fashion: as they were then and as they are today.
The airfields covered are listed in order of the date they were declared operational, i.e. the date on which the first aircraft landed. During the first 90 days following D-Day, 74 airfields and airstrips were in use or being constructed.
| | |
| --- | --- |
| Format | Hardback |
| Pages | tba |
| Publication Date | Out Now |
| Pictures | Photos |
| Width (mm) | 220 |
| Height (mm) | 300 |
| Dust Jacket |  Yes |
| ISBN | - |
| Price | £34.95 |