051779 - ALL ALONG THE CONTROL TOWER: A Photobook Volume Three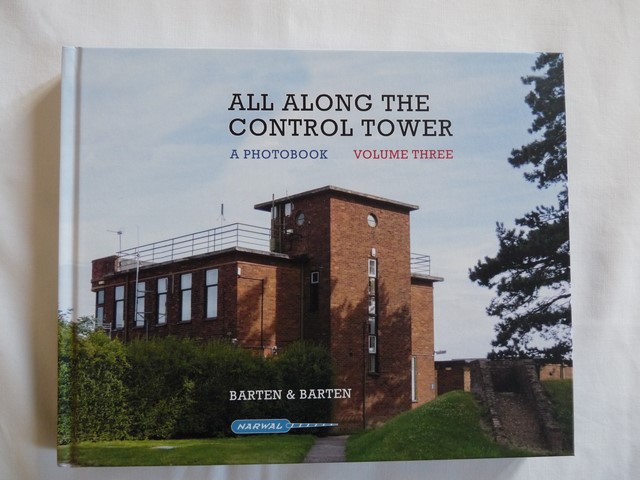 By Barten and Barten
Third in this popular series.  If you like superb colour photographs of control towers these are the books for you - inside you will find ruins, house conversions, museums, towers still in use for their original purpose of Air Traffic Control and many, many more.
Disappearing in increasing numbers as more old airfields are built upon or simply succumbing to time and collapsing in on themselves these books represent a serious attempt to record as many as possible of the remaining WW2 British airfield towers.
This third edition has 56 examples produced on high quality paper with full colour throughout and includes Aldergrove, Attlebridge, Bruntingthorpe, Castle Combe, Chedburgh, Coltishall, Cosford, Cranfield, Horsham St Faith, Leeming, Middle Wallop, Perranporth, Thruxton, West Malliing, West Raynham, Woodbridge and many more.
Volumes 1 and 2 are also currently available, both £39.95 each.  The three volumes serve as an important documented memorial of the contribution made by all countries through their airmen and women.
| | |
| --- | --- |
| Format | Hardback |
| Pages | 232 |
| Publication Date | Out Now! |
| Pictures | Colour photos throughout |
| Width (mm) | 255 |
| Height (mm) | 205 |
| Dust Jacket |  No |
| ISBN | - |
| Price | £39.95 |