German
034261 - THE MESSERSCHMITT 210/410 STORY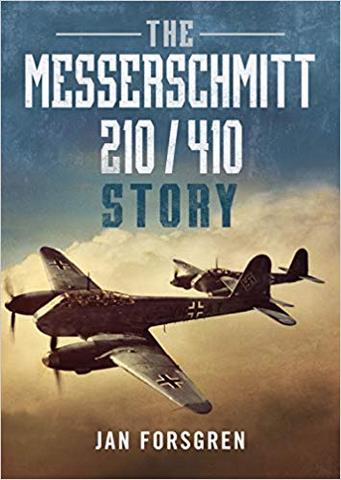 By Jan Forsgren
In 1938, the German Air Ministry (RLM) issued a requirement for a twin-engine heavy fighter to replace the Bf 110. This was known as the Zerstörer (Destroyer) and the first prototype flew in September 1939. 
The Me 210 proved difficult to fly, having numerous deficiencies and it was said to be deadlier to its crews than the enemy. Nonetheless, the Luftwaffe ordered the Me 210 into production. 
Operational trials began in late 1941; however, it was eventually acknowledged that the aircraft had to be redesigned in order to be accepted into service. The Me 210 proved to be a huge scandal. A redesigned variant, the Me 410, began to reach units in mid-1943. 
Even if the Me 210 and Me 410 were similar in appearance, the latter had to be redesigned to avoid the extremely poor reputation of the former fighter. 
The Me 410 proved a quite successful aeroplane, being used as a heavy fighter and for reconnaissance duties. Its closest Allied equivalent was the British de Havilland DH.98 Mosquito. 
More than 1,500 Me 210/410s were built in Germany and Hungary with only two Me 410s surviving today.
| | |
| --- | --- |
| Format | Hardback |
| Pages | 270pp |
| Publication Date | July 2019 |
| Pictures | 120 b/w photos |
| Width (mm) | 156 |
| Height (mm) | 234 |
| Dust Jacket | Yes |
| ISBN | 978-1-78155-731-0 |
| Price | £25.00 |