UK
041533 - SPITFIRE GLORY: The Wartime Flying Life of Leif Lundsten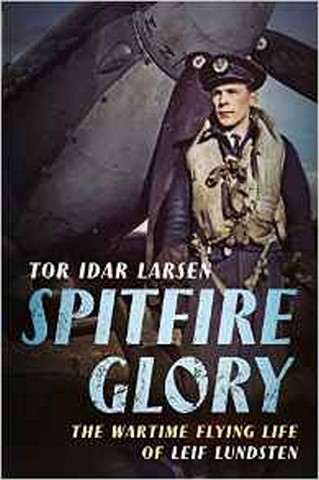 By Tor Idar Larsen
Previously unpublished stories of hundreds of Spitfires
For the first time in English and with quotes from Norwegian fighter pilots who flew Spitfires for the RAF
Illustrated with many rare and unpublished photographs
A glorious work of in-depth research that took years to complete
Major Leif Lundsten flew hundreds of Spitfires during the Second World War. As a fighter pilot with the legendary No. 331 Squadron and test pilot with Vickers-Armstrong, he flew ten marks of Spitfires from Mark I to the very capable and brutal Mark XIV.
Following Lundsten's career as a skilled fighter and test pilot under Jeffrey Quills' leadership, all Spitfires he flew are covered as well as in-depth and detailed information on his sorties from his first flight in 1941 to his last shortly after D-Day.
Tor Idar Larsen pays tribute to a forgotten Spitfire hero, a brave and gallant young man who contributed greatly towards the Allied victory. Behind every Spitfire he flew, there is a tale to be told; stories of unimaginable heroism, tragic deaths and brave resilience. A number of Lundsten's Spitfires met an early demise, shot down in flames by Luftwaffe fighters and others exist today, one planned for an airworthy restoration. This is Leif Lundsten's legacy.
| | |
| --- | --- |
| Format | Hardback |
| Pages | 288 |
| Publication Date |   |
| Pictures | 69 b/w photos |
| Width (mm) | 156 |
| Height (mm) | 234 |
| Dust Jacket | Yes |
| ISBN | - |
| Price | £25.00 |