UK
041389 - HORNCHURCH EAGLES: The Life Stories of Eight of the Airfield's Distinguished WWII Fighter Pilots (New Edition with extra text and photos)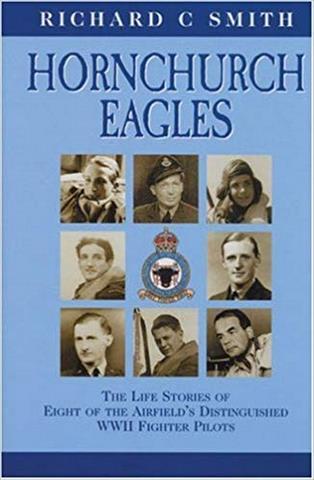 By Richard C Smith
New softback edition with extra text and photographs
This book features the entire lives and flying careers (including pre and post war} of eight of the most noteworthy pilots who flew from Hornchurch during the Second World War. 
These are: Air Chief Marshal Sir Harry Broadhurst; New Zealander Air Vice-Marshal William Crawford-Compton; Squadron Leader 'Dave' Glaser; Flight Lieutenant Eric Lock; American Flight Lieutenant William 'Tex' Ash; Squadron Leader Peter Brown; Squadron Leader Iain Hutchinson; and Wing Commander Eric Barwell.
Chosen to give as great a variety of experience and insight as possible, in differing theatres and on different aircraft, the biographies consist of stories told in the pilots own words from interviews with them (where possible), family, colleagues and ground crew, and information gleaned from combat reports and logbooks.
These men came from all walks of life; some were pre-war regulars, others Volunteer Reserve Auxiliary Airmen. All served with distinction..
| | |
| --- | --- |
| Format | Softback |
| Pages |   |
| Publication Date | 2018 - new edition |
| Pictures | 8 pages of photos |
| Width (mm) | 152 |
| Height (mm) | 229 |
| Dust Jacket | No |
| ISBN | - |
| Price | £12.00 |