010638 - THE RAGGED IRREGULARS: The 91st Bomb Group in WWII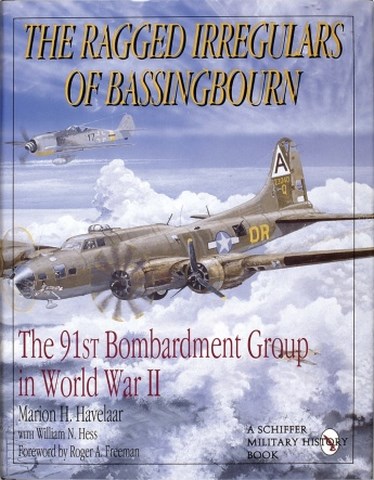 By M Havelaar with William Hess. Foreward by Roger A Freeman.
First detailed history of this famous group flying the B-17 out of Bassingbourn, England. Legendary aircraft such as Memphis Belle, Shoo-Shoo Baby, General Ike and Nine-O-Nine, flew with the 91st. Lists all combat missions from Nov 1942 to Feb 1945. Name & serial no, losses, roll of honour. 
 Temporarily out of stock.  
| | |
| --- | --- |
| Format | Hardback |
| Pages | 320 |
| Publication Date | Temp out of stock.  Will be available again in approx' 4 weeks |
| Pictures | 400 |
| Width (mm) | 210 |
| Height (mm) | 280 |
| Dust Jacket | Yes |
| ISBN | - |
| Price | £42.99 |