021669 - RAF LIBERATORS OVER BURMA: Flying With 159 Squadron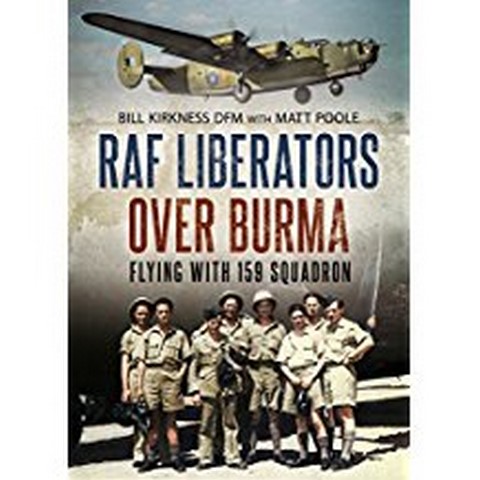 By Bill Kirkness DFM and Matt Poole
RAF wireless operator/air gunner Bill 'Enoch' Kirkness flew thirty-two B-24 Liberator bomber sorties, twenty-eight of which were against Japanese targets in Burma. He was credited with downing the night fighter that killed a crewmate and severely damaged his Liberator; his aircraft's crash landing abruptly ending his first tour. Bill was subsequently awarded a Distinguished Flying Medal.
His memoir of Wellington ferry flights, Liberator training, and ops with 159 Squadron typifies aspects of the human spirit, which any young man immersed within such a conflict would have likely experienced. Bill wore his heart, not just his sergeant's stripes, on his sleeve. His story is a compelling, dignified account of an average man's war from 1942 into 1944 in the UK, the Mediterranean, Africa, and onwards through his first operational tour based in India.
Matt Poole, an expert on 159 Squadron and RAF Liberator activities against the Japanese, seamlessly enhances Bill's narrative with added historical detail. Although Bill passed away in 1994, Matt vowed, in retirement, to help bring the memoir to a wider audience.
| | |
| --- | --- |
| Format | Hardback |
| Pages | 256 |
| Publication Date | Out Now! |
| Pictures | 53 b/w photos |
| Width (mm) | 156 |
| Height (mm) | 234 |
| Dust Jacket | Yes |
| ISBN | - |
| Price | £25.00 |