091134 - IN TURBULENT SKIES: British Aviation Successes and Setbacks, 1945-1975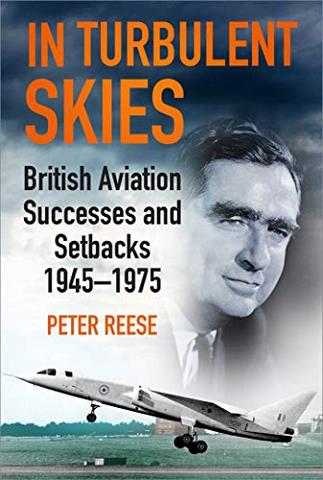 By Peter Reese
In 1945 confidence in British aviation was sky-high. Yet decades later, the industry had not lived up to its potential. What happened?
The years that followed the war saw the Brabazon Committee issue flawed proposals for civil aviation planning. Enforced cancellations restricted the advancement of military aircraft, compounded later on by Defence Minister Duncan Sandys abandoning aircraft to fixate solely on missiles. Commercially, Britain's small and neglected domestic market hindered the development of civilian airliners.
In the production of notorious aircraft, the inauspicious Comet came from de Havilland's attempts to gain an edge over its American competitors. The iconic Harrier jump jet and an indigenous crop of helicopters were squandered, while unrealistic performance requirements brought about the cancellation of TSR2.
Peter Reese explores how repeated financial crises, a lack of rigour and fatal self-satisfaction led British aviation to miss vital opportunities across this turbulent period in Britain's skies.
| | |
| --- | --- |
| Format | Softback |
| Pages | 386pp |
| Publication Date | Out Now! |
| Pictures |   |
| Width (mm) |   |
| Height (mm) |   |
| Dust Jacket | No |
| ISBN | 9780-75099-302-9 |
| Price | £19.99 |