British
031131 - HAWKER HURRICANE, THE MULTI-ROLE FIGHTER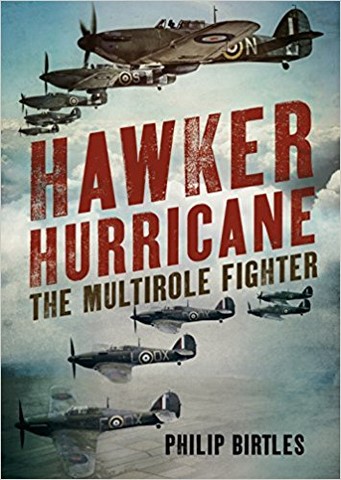 By Philip Birtles
Hawker Hurricane: The Multirole Fighter covers the design, development, production and operations of the Hawker Hurricane before, during and after the Second World War. Without the courage of the young men from Britain and the Commonwealth risking their lives to beat the Luftwaffe and forestalling the enemy invasion of Britain, there would not have been a Battle of Britain.
The Hurricane was a simple and rugged metal structure that did not require expensive assembly jigs and not only absorbed battle damage, but was simple to repair. Its wide-track undercarriage allowed operations from rapidly prepared grass fields and its cannon and rocket projectiles could destroy soft skin and armoured targets. Spitfires took over much of the air to air interception while Hurricanes roamed over Europe destroying ground targets. Hurricanes operated off merchant ships on Russian convoys and were vital in the defence of Malta.
Hurricanes operated with the Soviet Air Force and the deserts of North Africa, supporting the 8th Army against the forces of Rommel, as well with distinction in Asia.
THE AUTHOR
Philip Birtles started work as an engineering apprentice at the de Havilland Aircraft Company in September 1957. Following the completion of his training, he was appointed as PA to John Cunningham—the famous Second World War night-fighter ace. Philip held a number of marketing positions over the remainder of his career in the aerospace industry, taking early retirement when Hatfield Aerodrome finally closed at the end of 1993. He spent over forty years as a trustee of the de Havilland Aircraft Museum, and he has written over forty books.
| | |
| --- | --- |
| Format | Hardback |
| Pages | 448pp |
| Publication Date | Out Now |
| Pictures | 473 b/w photos |
| Width (mm) | 172 |
| Height (mm) | 248 |
| Dust Jacket | Yes |
| ISBN | - |
| Price | £40.00 |