British
030644 - AVRO LANCASTER: RAF Bomber Command's Heavy Bomber in World War II (Legends of Warfare)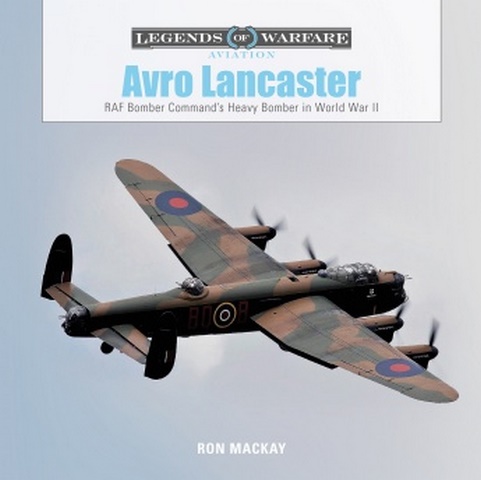 By Ron Mackay
The Avro Lancaster was the Royal Air Force's main four-engine bomber in World War II. Its superb design, overall performance, and load-carrying capacity proved key factors in successfully prosecuting the nocturnal bombing offensive against Hitler's industrial and military base. With its ability to carry up to 16,000 pounds in explosives and incendiaries, specialist Lancasters could also deliver the 12,000-pound "Tallboy" and 22,000-pound "Grand Slam" bombs that took out key targets. The Lancaster was also featured in the classic 1955 British film The Dam Busters, the story of the famed May 1943 low-level bombing raid in Germany's Ruhr River valley. By the end of the war, upward of sixty squadrons operated the Lancaster, demonstrating clear proof of its preeminent presence within the RAF's offensive. Part of the Legends of Warfare series.
Also in the series:-
Grumman F4F Wildcat, Curtiss P-40 Warhawk, Grumman J2F Duck, Consolidated B-24 Vol 1 (Vol 2 coming soon), Legacy Hornets, Douglas TBD Devastator, B-52 Stratofortress, F-14 Tomcat, Bell47/H-13 Sioux Helicopter, Corsair, Hawker Hurricane, E-J JStars, Spad Fighters, B-26 Marauder, P-51 Mustang Vol 1, F6F Hellcat, P-38 Lightning, Mosquito, SBD Dauntless, Messerschmitt Bf 109 E and The Blue Angels.
| | |
| --- | --- |
| Format | Hdbk |
| Pages | 112 |
| Publication Date | Available |
| Pictures | 197 colour & b/w photos |
| Width (mm) | 225 |
| Height (mm) | 225 |
| Dust Jacket | N0 |
| ISBN | 978-0-7643-5820-3 |
| Price | £19.99 |